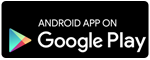 Welcome to WE ARE FRESH
Quality Food makes people healthy. With the aim of serving the consumers the best quality products of Meat and Fish, we are launching this venture – "wearefresh.in" – online store for fresh meat and seafood.
The meat and seafood industry in our country is largely unorganised. There is an urgent intervention required in this segment to make sure the quality and neatness of the products we purchase. Our expertise lies at all stages right from sourcing, cleaning, cutting, packing and delivery. We are procuring the products from the source of origin which gives utmost importance to hygiene and freshness. Reared and bred in neat and tidy, disinfected coops and pits, these are the superfine quality meat from "fit-for slaughter" certified goats, buffaloes, chicken and duck, besides Fish and other seafood right from the net to your basket ideally suited for the members of your family.
No products found under exotic

FSSAI No. 21321199000279
Online Store for Fresh Meat | Fish | SeaFood in Thrissur
Online fish in Thrissur
Online Meat in Thrissur
Online Store for fish in thrissur
Online Store for Meat in thrissur
Rabbit Meat in thrissur
Online Store for Meat & Fish in Thrissur
Online fish in Thrissur, Online Meat in Thrissur, Online Store for fish in thrissur, Online Store for Meat in thrissur, Rabbit Meat in thrissur
Buy Fish Online thrissur, Buy Meat Online Thrissur